Twitchy Woman: Have You Tried Poling?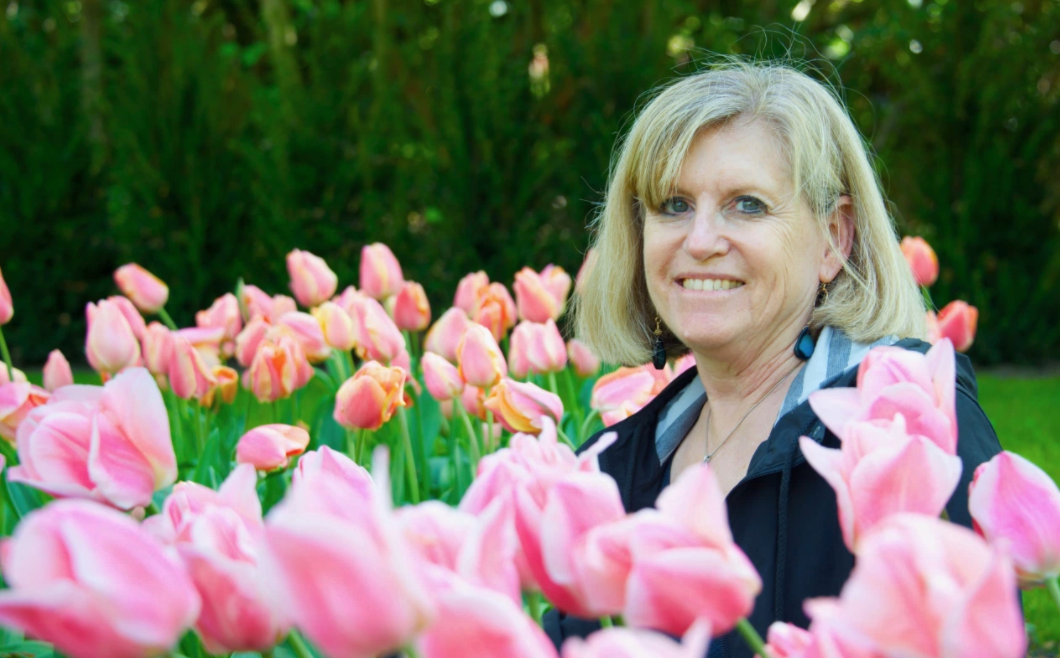 Check out Sharon's Website: https://twitchywoman.com/2020/11/12/have-you-tried-poling/
(The following review/opinion is strictly my own. Urban Poling provided the walking poles and accessories to me at no charge and allowed me to keep the poles, after the review was completed. I was not compensated monetarily for this review. In no way, did receiving the poles at no charge, influence what I have written.)
Several months ago, I was approached by Urban Poling to see if I would like to try their poles. I had tried two different types of poles before. One I did not like at all. The other one worked well for me, but I really only used them when we were traveling. They were a big help when touring in cities with uneven cobblestone streets, climbing hills and keeping me from tripping over my own feet. I had never considered using them for Poling, or Nordic Walking as it is more commonly known.
I was vaguely aware of Poling as an exercise for People with Parkinson's. I only knew that Becky Farley, PhD, founder of PWR!, uses them in her exercise programs for people with Parkinson's.
Once Urban Poling contacted me, I was curious to give it a try. Before sending me the poles, they asked me questions about my exercise routine and any difficulties I was having. They determined that I should try the Activator Poles (they have several different types of poles for different uses). With the poles, they sent two different types of tips. Urban Trekking Tips are regular round tips for hiking. Urban Boot tips are recommended for fitness. They look like little rubber boots! (see above illustration)
Who is Urban Poling?
Founded by Mandy Shintani, BSc (OT), MA and Diana Oliver. Urban Poling is an awarding winning Canadian company that that is 100% women-owned and operated. It was was one of the first companies to bring Urban Poling to Canada. They have a training program for physical therapists and personal trainers for all types of rehab and for different diseases and conditions. There is even a course for people with Parkinson's. Click here for a short video from the website showing improvement in gait using the poles.
Getting started
Once my poles arrived I was instructed to go to their website to learn how to use the poles. I had not seen this with other companies. There are a number of very useful videos to teach you what to do with your poles.
First, I learned how to adjust the poles to the proper height. It was so much easier than the other poles I had tried, which had flip locks that would sometimes slip while I was walking. The Activator Poles have a button locking system that is so easy to use. The poles are clearly marked R and L and the grips are very comfortable. Now I was ready to get moving.
I watched another video and tried it out. It took a while for me to get my hands and feet coordinated so that I did not have to think about which pole went with which foot. I found that once I learned to use the poles correctly, I was moving more quickly, with purpose, and more upright, thanks to the poles being adjusted to the right height for me. When I go out on my walks using the poles, I am using my legs AND my arms, so I am getting a much better workout than I would get just going for a walk at a leisurely pace. My only complaint is that there are no straps attached to the grips to go over your wrists. Knowing me, I would put them down when I stopped somewhere and forget to pick them up again when I leave.
If you are interested in Poling as exercise for Parkinson's Disease, check out their website. In Canada, the poles are widely available and may be covered by your insurance. In other countries, you will have to order them directly through the company or through Amazon. Note: the only poles I could find on Amazon are the Activator 2 poles, which are slightly different than the ones I have.
For another perspective on poling, my friend and blogging colleague, Karl Robb just posted his review on Urban Poling's walking poles.