Poles and Parkinson's: How Poles Can Help You Live Well and Strong with Parkinson's – DavisPhinney Foundation.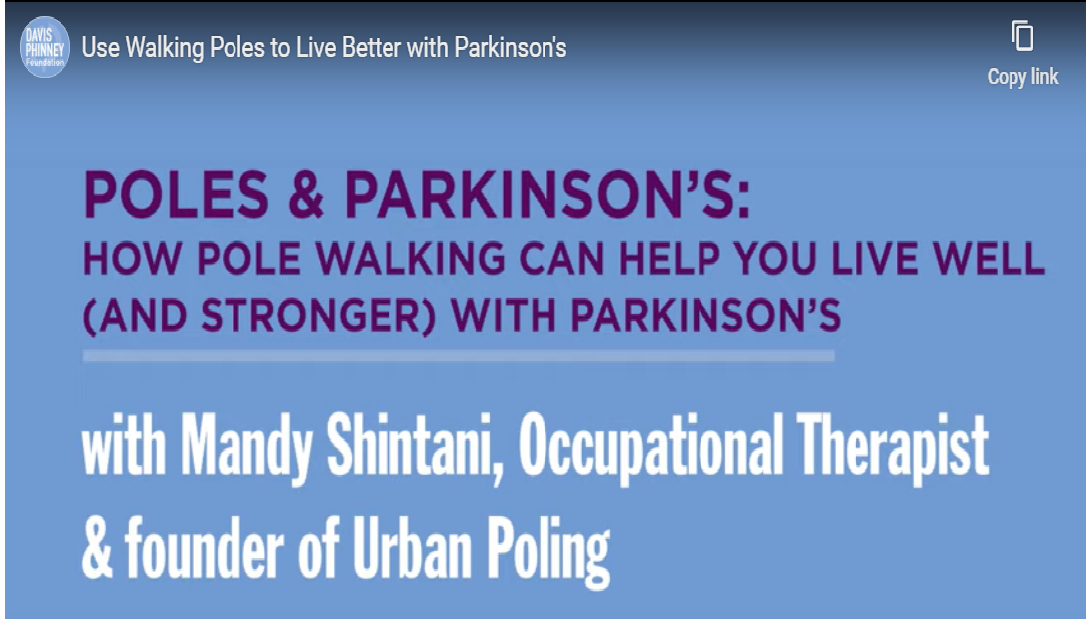 It was a pleasure to be interviewed by Melani Dizon with the Davis Phinney Foundation on the benefits of using Nordic walking poles for those with Parkinson's.  The Davis Phinney Foundation is a non profit association that believes, While it's critical to find a cure for Parkinson's, we feel strongly that people with Parkinson's also need information in order to take action and live well today.  To support our mission, we provide FREE programs including: educational events, tools and informational materials.
Click on the link to hear an in-depth interview to answer some key questions including: why walking poles are beneficial, what to look for in walking poles for people with Parkinson's, what are some precautions, how do walking poles compare to other devices and finally how to access training to get a poles walking program started in your area and much more!