The Benefits of Activator Poles for People with Parkinson's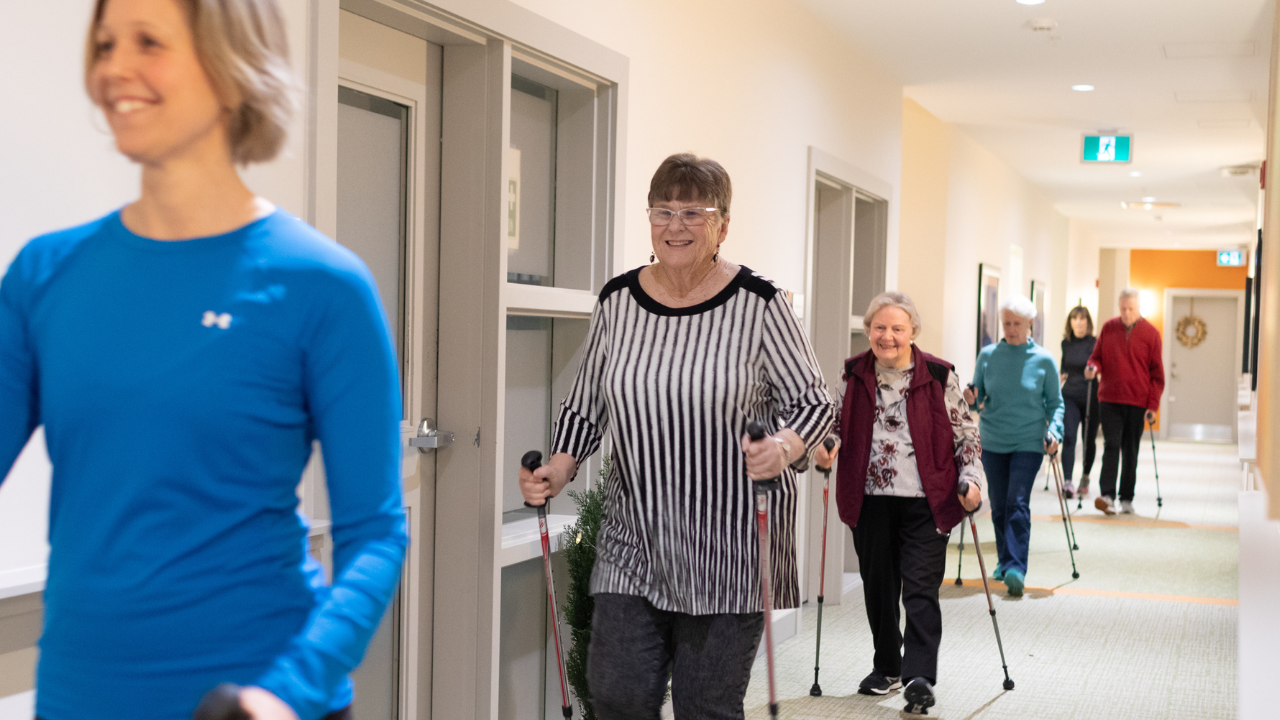 Every year in April, we spread the word about Parkinson's Awareness Month to raise awareness of the strength and resilience of people living with Parkinson's Disease.
It's been a few years since we witnessed that proud moment when Harry McMurtry walked 500 miles for Parkinson's using his Activator Poles. His achievement has encouraged many people out there with Parkinson's.
Activator Poles recommended for people with Parkinson's
Health professionals recommend the Activator poles for Parkinson's clients as research studies clearly show walking with poles is an effective, safe and enjoyable physical activity*. Physical activities, such as walking with poles, may improve motor skills, balance and gait quality, as well as protect and enhance brain function**. Clients with Parkinson's and participants of Parkinson's-specialized programs agree, and report that, using the Activator Poles promotes greater independence and improves quality of life. Activator poles have even helped our customers achieve the SuperWalk, the largest annual fundraiser for Parkinson Canada.
*Nordic walking improves mobility in Parkinson's disease (van Eijkeren et al 2008)
Impact of physical exercise on reaction time in patients with Parkinson's disease-data from the Berlin BIG Study. (Ebersbach et al 2014)
**PubMed published research relating to Nordic walking and Parkinson's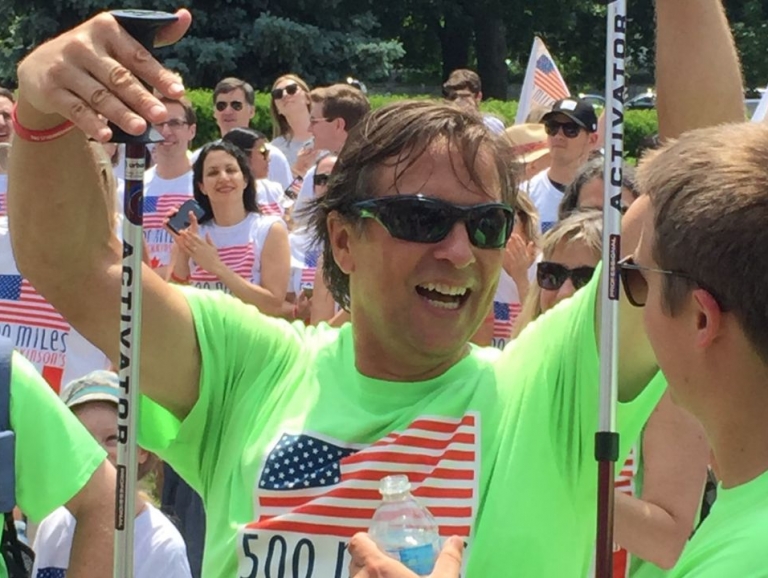 Research Benefits of the Activator Poles
Evidence-based studies on Parkinson's clearly identify poling, with the proper training, as a healthy mode of physical activity suited for improving quality of life. Walking poles offer proven beneficial effects on general key health parameters which may include:
Increased balance & stability
Improved posture
Increased core strength
Increased walking tolerance
Increased independence in activities
Increased confidence
Decreased stress, anxiety and depression
"I have noticed an unbelievable change in my Parkinson's clients—their confidence increases as soon as they have the poles in their hands, they walk taller and straighter and it has been a great tool for gait retraining in terms of increasing their stride and walking tolerance. The best part is that they started smiling during our sessions!"
Activator Poles were designed by a Canadian therapist with unique features for mobility:
Ergonomic CoreGrip for weight-bearing and core strengthening
Strapless to reduce the risk of injury
Secure button locking system offers greater weight bearing capacity compared to turning lock systems
Bell-shaped tips for stability
Carbide steel tips for winter walking
3 anti-vibration features minimizing stress on joints.
With any new rehab or exercise program, consult your physician or therapist before use of the Activator Poles. You may need additional exercise or rehab for core strengthening and balance before using the Activator poles if you currently use a cane or walker.
The benefits of Activator poles for Parkinson's are described on this page, but health care professionals should be able to assess their clients' suitability for the poles.
Summarized by Dr. Agnes Coutinho MSc PhD