How Activator® poles can be beneficial for people with MS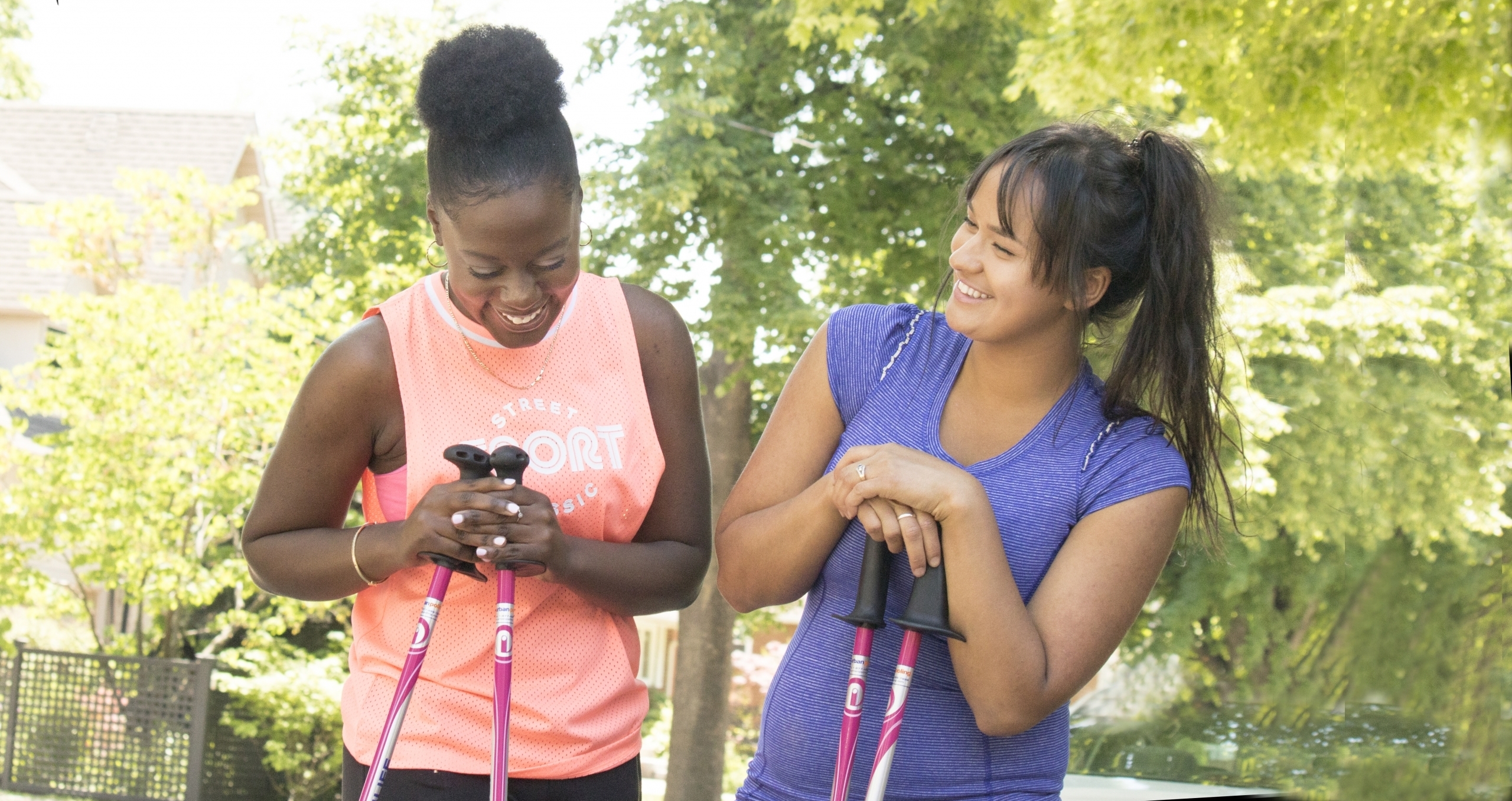 Every March is Multiple Sclerosis (MS) Awareness month. This month is a time to raise awareness of what it's like to live with MS. MS causes many symptoms that can change an individual's life forever. 
What is Multiple Sclerosis?
MS is a lifelong condition that affects the brain and spinal cord which results in walking difficulty and other symptoms.
Stephen Kanter PT, DPT, ATC says that, according to studies, the biggest complaint that people with MS have is gait function (i.e., their manner of walking). Treatments by rehab professionals for patients with MS recommend balance and gait training. Nordic walking or walking with poles improves both balance and gait.
Many people struggle day in and day out living with MS. Even Hollywood actress Christina Applegate announced a few months ago that she was diagnosed with MS. She shared that she uses Urban Poling's Activator® poles daily to aid mobility and balance.
The Activator® poles were designed by an occupational therapist and gerontologist specifically for rehab and long-term conditions such as MS.
So how do Activator® poles help? 
Increase ambulation ability.

Balance training can lead to improved gait through neuroplastic changes, increased functional strength and functional range of motion.

Decrease the fear of falling

thereby creating a desire to walk.

Enhance mobility

through core engagement and arm swing. 

Manage neurogenic fatigue

.

Reverse risk and side effects of deconditioning.

Vanity and pride are real clinical obstacles that can be solved. The Activator® poles are not canes and do not look like canes.
How to use the Activator® poles for MS rehab 
The Activator® poles are effective for MS patients when used correctly. Watch this video tutorial on how to use the Activator® technique. This will ensure you achieve balance and stability, all while engaging your core. 
FREE WEBINAR – ACTIVE LIVING WITH MS – Do you live with multiple sclerosis? Do you want to learn more about how to use poles as an aid for balance, strength, and training? Join Dr. Joy Cochran (DPT) for this free webinar on March 29th, 2023, at 1:00 pm ET. She will share her findings from her experience on how people with MS use ACTIVATOR® poles and teach you how to set up your own practice safely.