Wendi Paterson Inspiration Award – June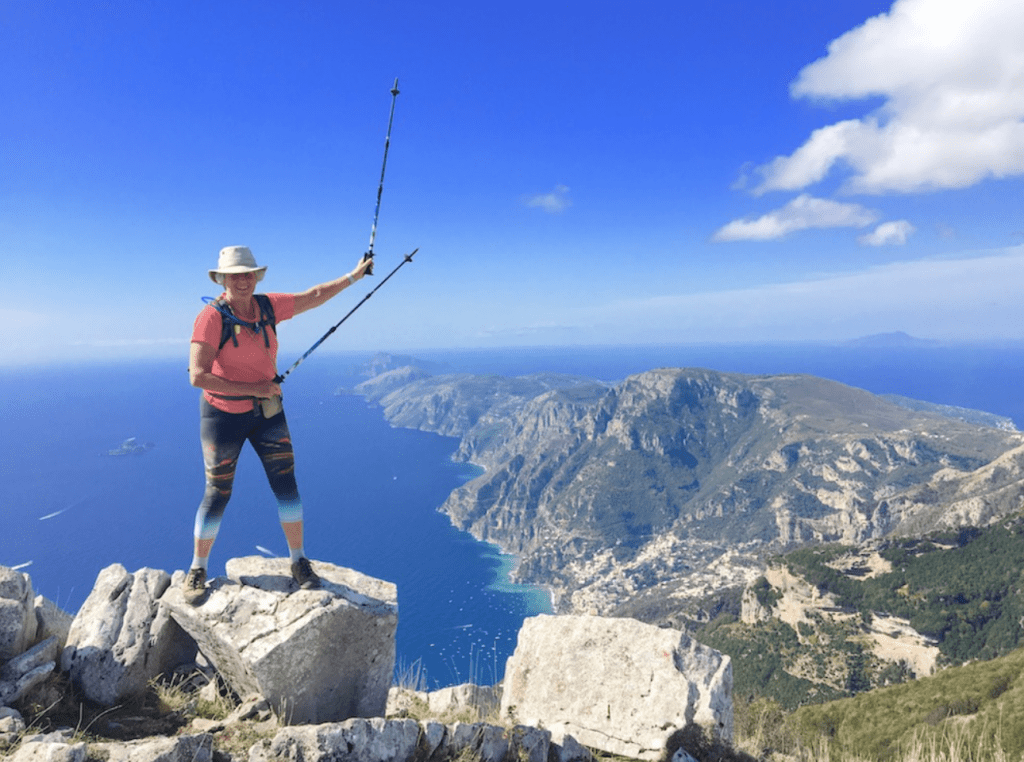 CRITICAL MONITOR LINES to the FINISH LINE
This month will re-introduce Rob MacDonald, a miraculous story of a man who was told that he had only a 5% chance of walking after a devastating fall while on vacation. Congratulations to Rob for not only beating those odds, but for being a source of inspiration for the rest of us.
On December 8, 2013, Rob's life took a serious turn for the worse after he fell 31 feet from his balcony. The results were catastrophic: 11 ribs, 9 vertebrae, and a scapula–all broken, as well as a punctured lung. At 26, he was paralyzed from the waist down, and in critical condition but with the support of his family, a dedicated team of healthcare professionals at Toronto Rehab and an 'I WILL' attitude, his recovery started with "small muscle twitches."
Rob used the Activator Poles to help him regain his walking ability. They assist with gait re-training, maintain and up-right posture and of course for off-loading. With the help of his incredible team of physiotherapists, Rob slowly but surely worked up his mobility and credits Toronto Rehab for playing such a vital role in his recovery.
Four years since his accident, Rob has completed the Scotiabank Toronto Waterfront Marathon¾a feat he never thought possible at the start of his condition. Determined to contribute to the institution that helped him walk, Rob's raised over $222K thus far. Congrats to Rob on all your success and for making an impact in other people's lives through your fundraising efforts. To anyone who's walking a tight rope against the odds, may your next step be an easy one.
---
Our other recipient, Rosie Sears, Urban Poling Instructor, Master Trainer, physiotherapist and just an extraordinary person all around, has had her own battle to get to where she is today.
In Rosie's words;
"I was an elite athlete well into my twenties, but then there were two kids, four step-kids, a marriage, divorce and a failed business by my mid-thirties. And with each major event, the pounds became my ever-present companion."
Due to the excess weight, she started to suffer from back and leg pain and numbness. Eventually she couldn't feel below her waist, couldn't walk two steps without pain, had lost much of the quality of her life and was surviving on prescribed narcotics. She was diagnosed with spinal stenosis, herniated discs, spondylosis and scoliosis.
At this point, she knew something had to give. "I wanted better. I deserved better. I had to do something."
As her symptoms and mobility worsened, she revisited her specialist and decided that if she didn't want to end up in a wheelchair she needed to have surgery. However before that could happen, she needed to lose a significant amount of weight as she would need to be less than 300 pounds by the date of surgery.
"I had failed at dieting and other weight management programs before. I looked back at where and how I had achieved success in the past. My strategy was "training," not dieting. I simply set a goal and trained."
At that time, one of her colleagues told her about Urban Poling! In the spring of 2014 she started walking with her Urban Poles five or six times a week, something her body had been craving for a long time. She progressed from around the block to 15-minute walks to 60-minute-plus walks.
"I found success along with the peace I also needed. On October 15, 2014, I weighed 299 pounds."
On October 15, 2014, she had a lumbar fusion and a laminectomy with instrumentation or, in plain English, her lumbar spine was fused so that she now have metal rods screws holding her together. Six months from that time Rosie completed Toronto's Sporting Life 10k and the Cardiac Heart Foundation Walk of Life 5K.
Rosie's has maintained her health and today has been travelling the world with her Urban Poles by her side, enjoying her new lease on life.
Congrats to our very special June honourees – truly inspiring and deserving of Wendi's Award!!