A minimum of 10% of your purchase will be donated to Living Beyond Breast Cancer.
We are pleased to be partnered with Living Beyond Breast Cancer and to be able to share information about our evidence based program for those living with breast cancer.  Breast cancer survivors and thrivers who have embraced our program have found it to be helpful to them, for both mind and body benefits, through their journey.
Elisa Frasier, Physical Therapist, Living Well Center Oncology Program Leader, York Hospital, Maine USA.   
Evidence-based studies identify urban poling (Nordic walking) as a healthy mode of physical activity suited for improving quality of life, with the proper training.  There are currently 18 independent studies, as well as over 300 studies (PubMed.com), nine of which relate to breast cancer, which show the beneficial effects of Nordic walking. 
A minimum of 10% of your purchase will be donated to Living Beyond Breast Cancer.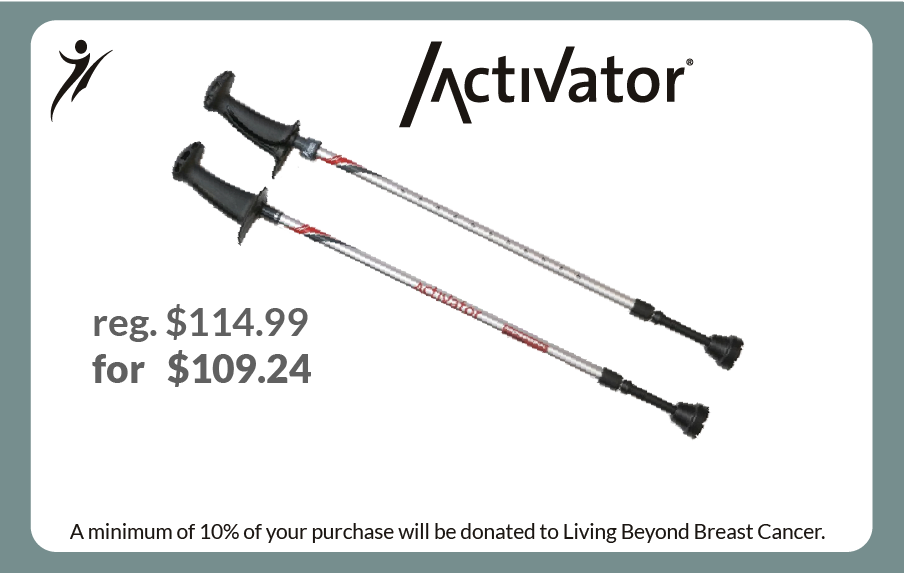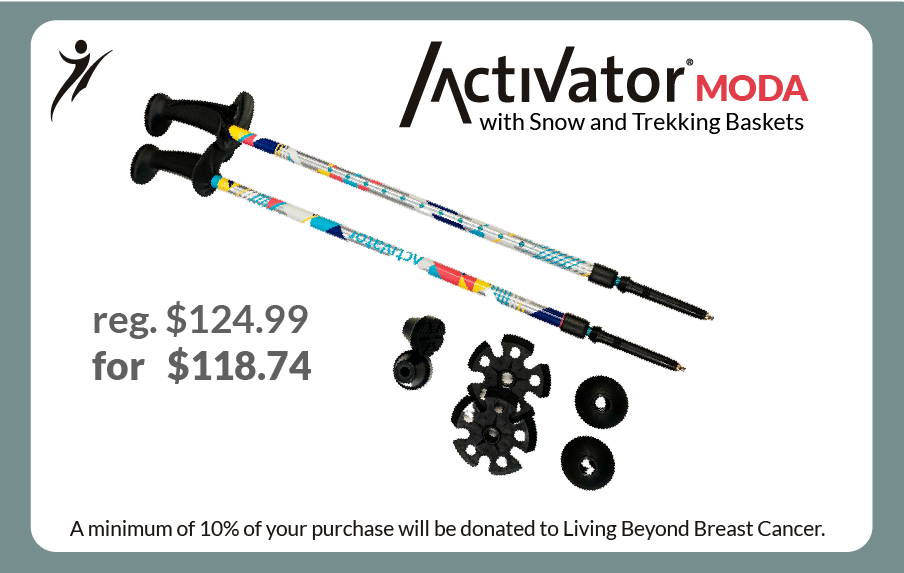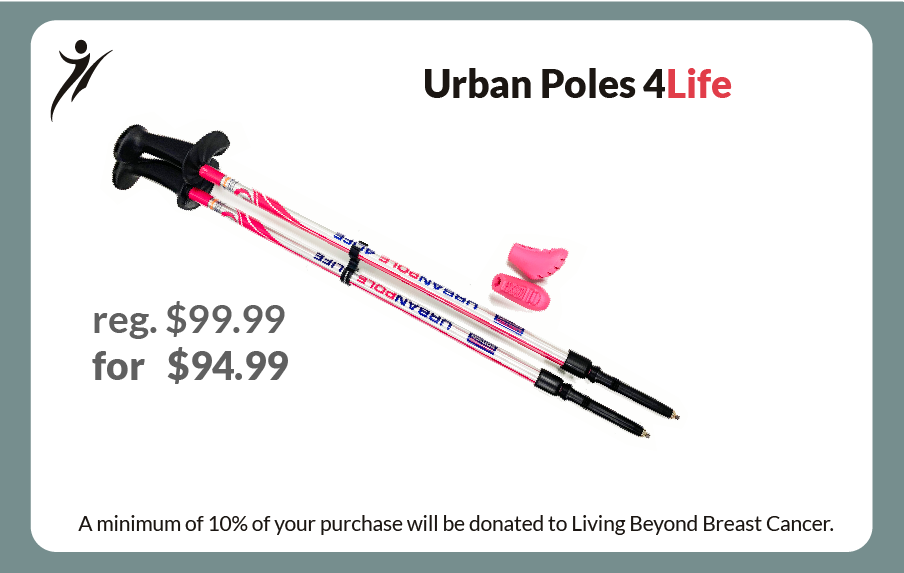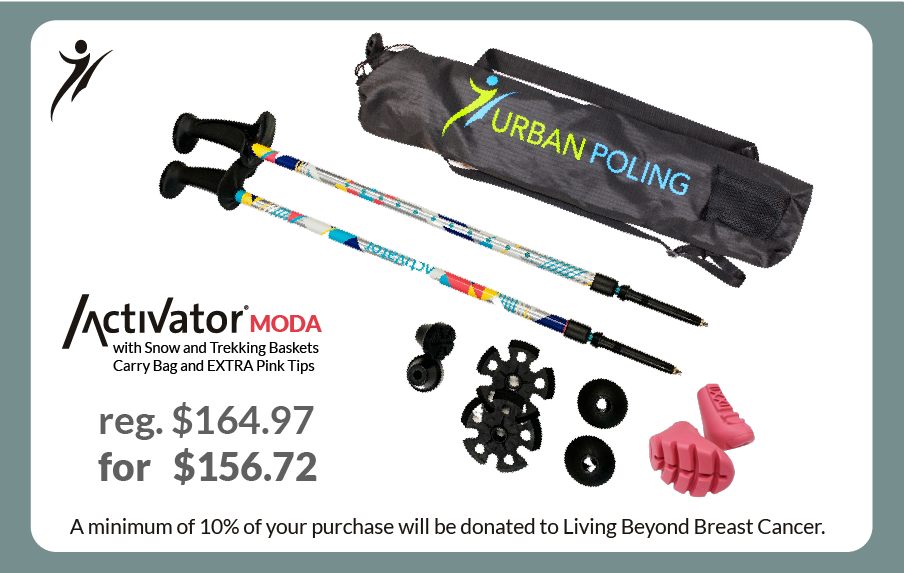 There is evidence that exercise might be helpful, and Nordic walking could reduce joint pain compared to normal walking. Objectives. To determine the feasibility of a trial of Nordic walking as an exercise intervention for women with AIAA. Our findings indicate that women with AIAA are prepared to take up Nordic walking, complete a six-week supervised course and maintain increased activity levels over a 12-week period with no adverse effects. Nordic walking appeared to be a well-tolerated, safe exercise with low risk of injury and improvements in those with pre-existing lymphedema, findings consistent with previous research.
As a breast cancer survivor with heart complications, I was looking for a more complete body workout, while walking. Urban poling seemed like a gentle way to include some upper body exercise. Lymphedema was a concern for me after my bilateral mastectomies, due to the surgical removal of my lymph nodes. Including urban poling in my walking routine, often helped to relieve the congested feeling in my arm.
Urban Poling is one of the many awesome tools that helped with my recovery from breast cancer treatment (namely surgery and radiation). For someone who is used to being very active, they were essential in strengthening my core muscles and regaining my overall physical health.