Upcoming Podcast: Learn More About Twitchy Woman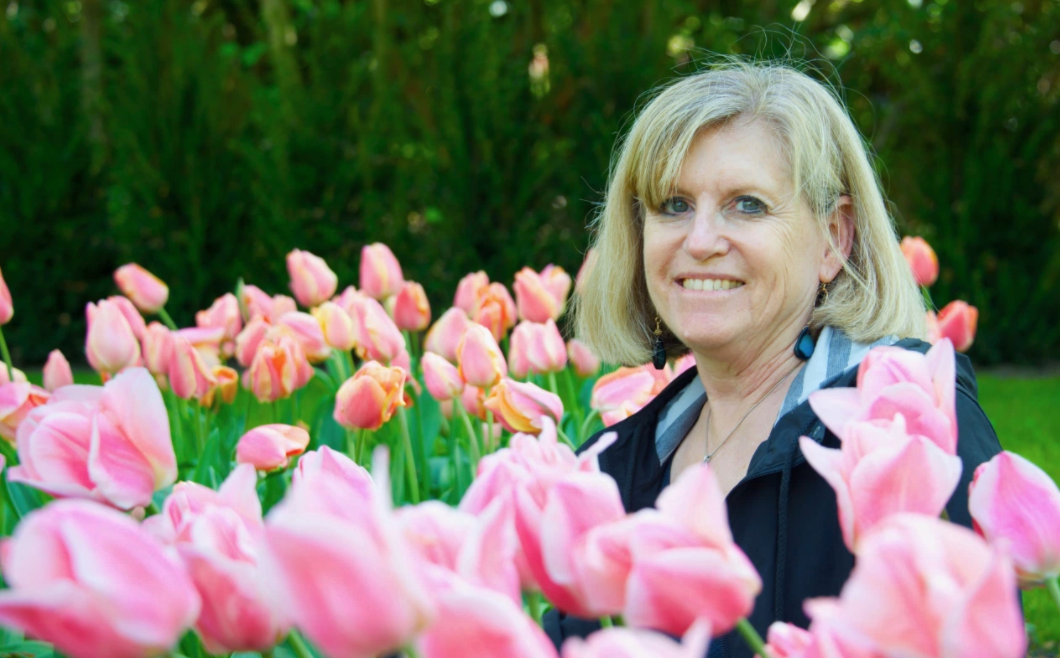 You may have heard that we have an upcoming podcast with Twitchy Woman, aka Sharon Krischer and we couldn't be more thrilled! The Parkinson's Foundation featured an inspiring piece on Sharon and her Parkinson's journey and we want to share it with you.
In 2007 Sharon noticed occasional twitching in her right foot that would come and go but she didn't really think anything of it.  This continued for a few weeks. Months later, the twitch came back when she fell and broke her left leg. That's when she decided to go to the doctor. In the following months, she was diagnosed with early-stage breast cancer along with a Parkinson's-like tremor. Dealing with her breast cancer was her main concern and she underwent radiation treatment for six months after which she switched her focus on her Parkinson's tremor. Her movement specialist changed her life and a friendship developed based on their shared love of yoga.
Sharon hid her shaking hand and foot as much as possible and struggled to come to terms with her diagnosis and for the next five years avoided participating in Parkinson's disease conferences, support groups, and PD specific exercise classes. Instead, she focussed on researching the disease on the internet and became very knowledgeable about it despite still being in denial. News about Sharon spread quickly and before long, she started receiving requests to speak with newly diagnosed patients.
Everything changed when she finally decided to go to a local Parkinson's conference. This was a turning point for her and the start of her journey as she met a lot of people who were living well with PD.
A few months later, she started writing her now well-renowned blog about PD as an easier way to share her knowledge and experience.  She connected with other PD bloggers and discovered the Parkinson's Foundation's Women and PD conference. She applied to be a speaker at the conference and was one of the 25 women accepted! This amazing experience led to even greater involvement with the organization. She went on to attend the World Parkinson Congress in Poland and soon after became the patient lead on Women & PD Talk! Her involvement with the organization gave her a unique platform not only to advocate for those with PD but to continue writing her blog and earned her the well-deserved distinction of being one of the top Parkinson's bloggers!
She later started a group for women that provides social and educational resources in Los Angeles, which she has now moved online. "Sunday Morning with Twitchy Woman" is one of her latest projects, and Urban Poling will be a featured topic on February 7 with our co-director, Mandy Shintani. Sharon has done amazing work for the PD community and we can't wait to hear all about her positive experience with Urban Poling! You can register here: https://us02web.zoom.us/meeting/register/tZAsceytrD4pGNNW9GpDpM4S3QBgeYPr4lfp