Parkinson's + Poles = Powered UP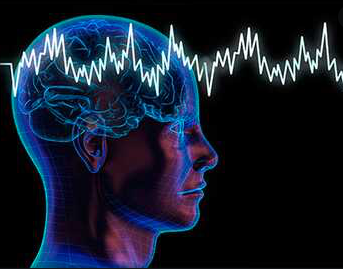 We would like to introduce and give a heartfelt thank you to Emma Kyriacou for writing the following blog post and hope that her experience with the ACTIVATOR poles helps those who have or know someone who has Parkinson's disease. Please read her story below.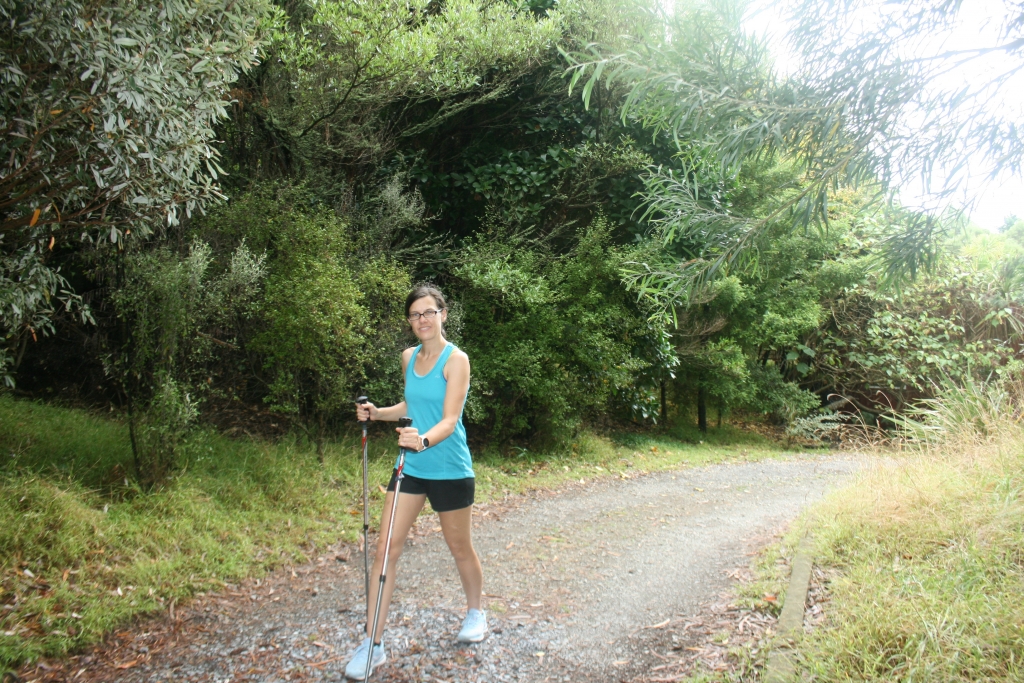 My name is Emma Kyriacou. I'm a 41-year-old woman living in New Zealand with my husband, 3 kids, and…Parkinson's disease.
I was first diagnosed with dystonia in 2012 when I was in my early 30s and my first two children were really little. The dystonia made the toes of my left foot curl or crunch down towards the sole. I limped a bit, dragging my foot and over time, I developed more "Parkinsonisms" (distinctive Parkinson's-like symptoms), primarily bradykinesia (slow movement). I generally found walking quite challenging and it was difficult at times to get a forward-moving momentum. In 2018, I was officially diagnosed with Parkinson's. It was this diagnosis which caused me to reach out and discover the Parkinson's community which strongly supports its members on social media, and holds podcasts to help spread information, like the benefits of exercise for managing related symptoms.
I started using a walking cane a few years ago when the Parkinson's medications weren't working effectively (commonly known as being 'off'). I often needed assistance to walk and the cane wasn't the greatest solution because I felt like I needed two sticks to improve my balance and move forward. Also, the low height of the sticks would pitch me forward into an unnatural walking position, which at times caused me to do the Parkinson's shuffle-walking quickly with a lot of little short steps. I couldn't get my stride going and stopping was hard. Once I even head butted a wall because I simply couldn't figure out how to stop in time!
My ears perked up when I was listening to Larry Gifford's When Life Gives You Parkinson's podcast and he mentioned using walking poles to help him walk. I tweeted Larry and asked for a full report and instructions on how to purchase. I have learned not to be afraid of asking when there is something you want to know about. Larry replied by saying that one of the things he liked most about his poles was the confidence they gave him when he was out in public. I needed to hear this. As a younger person with Parkinson's I felt embarrassed walking when I was out in public or at my workplace. Sometimes the difficulty walking came on fairly quickly, and I worried about having to explain why I was fine one moment and shuffling the next. The shame and anxiety I felt seemed to make my steps that much harder to take.
Urban Poling saw the tweeting going on between Larry and I and chipped in with a tweet of their own, providing an email address and suggesting I email them for advice on how to get Activators in New Zealand. I emailed the address provided and the response was rapid, warm and helpful. I was amazed at how responsive they were and how helpful in providing information. (I wasn't sure which type of Activators would be right for me plus had some other general questions, which they happily answered). They put me onto Walking Australia who were just as friendly, and I ordered the Activator poles from them. When my poles came, I started learning how to use them. I was a little unsure about whether I was doing it right, so I emailed Urban Poling again, got hints and tips, and also some links to instructional videos on YouTube.
I immediately felt more confident when using the Activators. They are sturdy and strong, have big comfortable handles, and their bell tips are good for balance; I don't feel worried about slipping. Moreover, the poles help in keeping an upright posture as you swing your arm with the stride of the opposite leg. Even though using the poles to assist with your walking looks a bit different than traditional Nordic walking, they do a great job in supporting you in walking naturally.
I am thrilled at how normal I feel when using them! It's great in the office when my symptoms come on and I have to walk to the toilet. They really help me walk better when I am struggling, without debilitating me in other ways like the walking sticks did. I feel empowered!
I wholeheartedly recommend people struggling with walking to try the Activators instead of walking sticks as they are specifically designed to support you in walking without a hunched back and aching muscles. Plus, it's quite fun walking with them and a great way to gently get started with exercising.
If you are interested in learning more about my journey with Parkinson's, please check out my blog called 'The Parky Ninja' at theparkyninja.nz
Courageous, solution-driven individuals like Emma are incredible examples of not letting your condition define you. Way to go Emma for being such a fine role model! We hope the Activators continue serving you well and wish you and all others who have Parkinson's, the healthiest step forward.