ACTIVATOR® MODA with Sand/Snow & Trekking Baskets
For balance & rehab.
All ACTIVATOR® Poles have the same features but the MODA comes in a beautiful pattern designed by a Brazilian artist.
Includes 1 large pair of baskets for beach and snow walking and 1 small pair for trekking.
Recommended by leading surgeons, physicians and therapists, our evidence-based ACTIVATOR ℗ Poles were designed by an occupational therapist & gerontologist specifically for rehab and long-term conditions. This unique patented design enhances strengthening, stability and off-loading with your safety in mind.
ACTIVATOR ℗ Poles may be beneficial for pre/post hip knee surgery (upon assessment of a rehab professional), soft tissue injuries, Parkinson's, stroke, MS, chronic pain, cancer rehab, spinal conditions and older adults. * There are currently 19 independent studies on the ACTIVATOR Poles at hospitals and universities in Canada and the renowned Royal Orthopedic Hospital in London, UK.
Button locking system for greater weight-bearing capacity
Maximum User Weight 250 lb (114 kg)
Weight bearing per pole 200 lb (90 kg)
Patented ergonomic Coregrip designed for core strengthening, balance and off loading while reducing strain on the wrist
Bell shaped tip for stability
Wide ledge instead of a strap to reduce the risk of injury
3 Anti-vibration features to minimize stress on joints
Adjustable to user heights to 6′ (182 cm) & ACTIVATOR2 is 6'4″ (193 cm)
2-section collapsible poles for travel
Includes a user guide
Click here to watch our video on how to adjust your ACTIVATOR Poles and learn the ACTIVATOR Technique
FDA registered
*If you have any of these conditions, consult your physician or therapist before using the ACTIVATOR Poles or if you are currently using or have been recommended to use other devices for walking.
Maximum user weight: ACTIVATOR Poles is 250 lb/114 kg. ACTIVATOR² Poles is 320 lb/145 kg.
Mandy's Tip:
The cost of ACTIVATOR Poles may be covered by your insurance company.
Learn more about Third Party Funding including Veteran's Affair Canada, ICBC& WCB/WSIB.  Request an estimate from your insurance provider.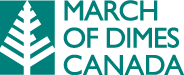 Urban Poling Inc is proud to be donating 1% of all ACTIVATOR Pole sales
in Canada to the March of Dimes Canada.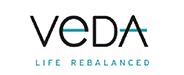 Urban Poling is proud to announce our partnership with VeDA (Vestibular Disorders Association),
a world-renowned and widely recognized organization in the area of balance.
Specs

UPC – 894577001146
Colour – Silver with green,, blue and yellow design
Quantity – 1 pair
Size – adjustable length walker's height: 128 cm to 183 cm (4'2" to 6')
Max weight of User 250 lb
Collapsed length – 74 cm (29")
Pole sections 2
Weight (pair) .655 kg (1.44 lb)
Material high-grade aluminum
Locking system secure button locking system
Grip Patent CoreGrip – ergonomic comfort, strapless, rubber
Carbide metal tip for trail, beach and snow
Bell tips (removable) – High quality 55 durometer rubber
Anti-vibration features handle grip, ferrule and rubber tips
Velcro strap secures poles together for storage
Instruction user guide and online video instruction
Rated 0 out of 5

Rated 0 out of 5

$

149.99

Rated 4.92 out of 5

Rated 4.92 out of 5

$

119.99

Rated 0 out of 5

Rated 0 out of 5

$

119.99