Physiotherapist, Research Fellow – ALERT (Australian Lymphoedema Education, Research & Treatment), Department of Clinical Medicine, Faculty of Medicine and Health Sciences, Macquarie University Sydney, Australia.
Jean LaMantia is a registered dietitian, cancer survivor and author of three books: The Complete Lymphedema Management & Nutrition Guide, The Essential Cancer Treatment Nutrition Guide & Cookbook and the soon to be released Complete Intermittent Fasting. She is also the creator of the Cancer Risk Reduction Guide to help cancer survivors reduce their risk of recurrence. She lives in Toronto, Canada where she has a virtual private practice You can find out more about Jean and read her Cancer Bites blog at www.jeanlamantia.com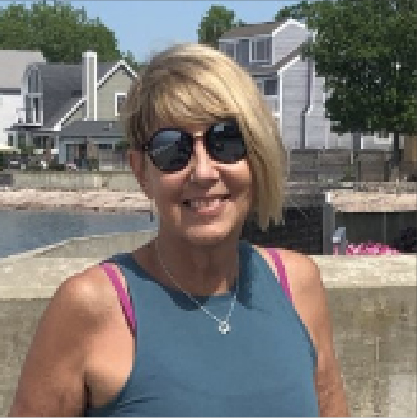 Linda Gottlieb 
personal trainer
Linda Gottlieb is a veteran in home/virtual personal trainer and fitness coach, who for over 30 years has helped folks embrace exercise for healthy aging, disease management and pre and post-surgical recovery. She is one of the first American College of Sports Medicine/American Cancer Society certified cancer exercise trainers in the US – and has been on staff at Yale University and Griffin Hospital Fitness professionals will find special interest in the morning session while therapists and other healthcare professionals will find interest in the afternoon session.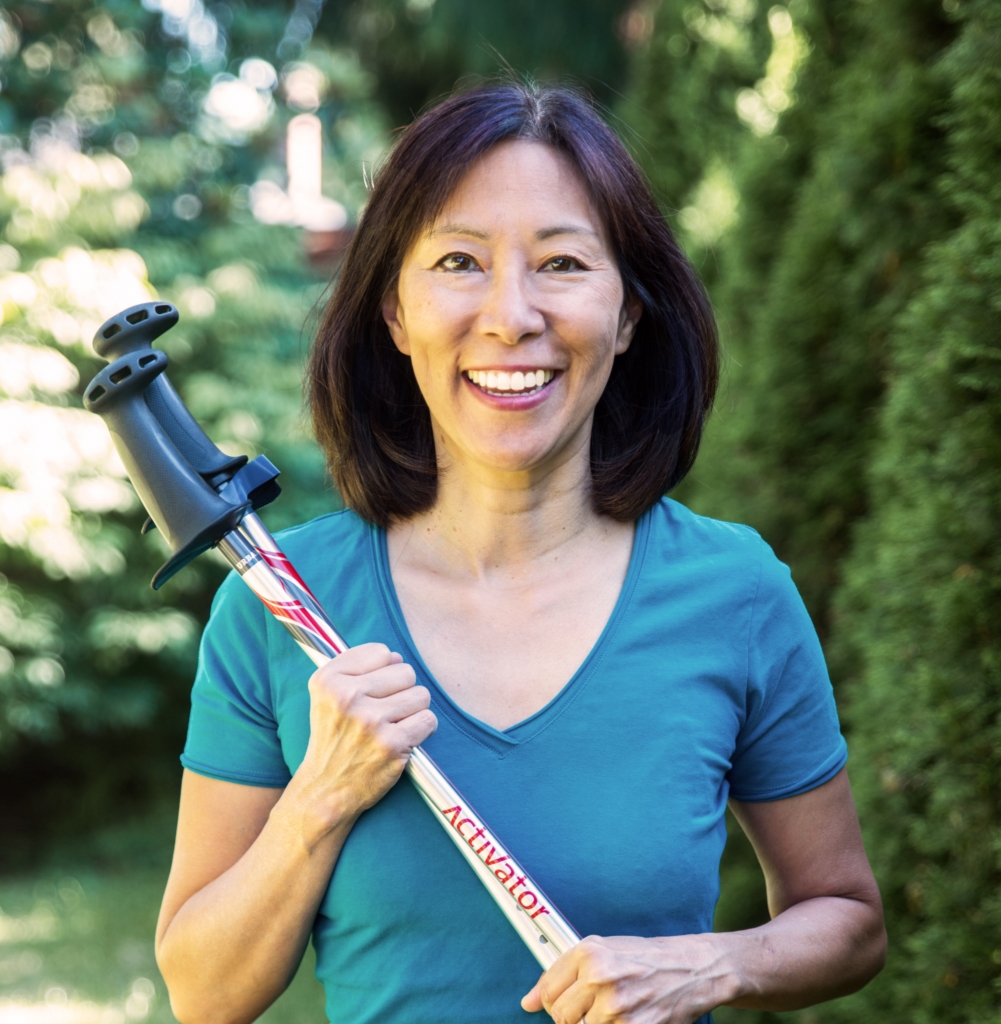 Mandy Shintani 
OT, Gerontologist (CAN)
Mandy is an occupational therapist, gerontologist and the founder of Urban Poling. Her mission is to inspire all Canadians toward active living and wellness through innovative pole designs and education.  As an avid proponent of life long fitness, she has experienced herself how Urban Poling fuels a healthy and fun lifestyle that includes, using poles with other exhilarating activities such as snowshoeing, hiking and adventure travel, which she is passionate about.  As a therapist, her design of our patented ACTIVATOR Poles was rooted in her desire to create a tool that would revolutionize mobility and rehabilitation programs.  She is an international presenter and is considered to be one of the leading experts on this activity.  She was a finalist at the YWCA Women of Distinction Awards in the category of Innovation and Entrepreneurship.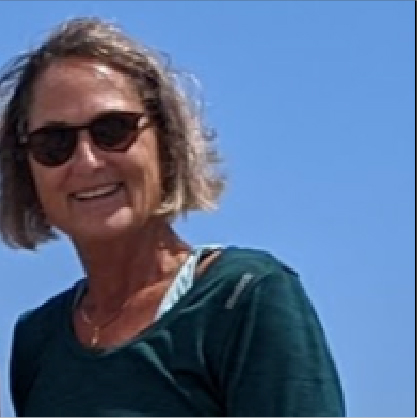 Linda Gottlieb 
personal trainer
Elisa has been practicing physical therapy for 36 years, starting in orthopedics and sports medicine. As an exercise and outdoor enthusiast, exercise as medicine has always been a focus. In 2003, following a personal cancer diagnosis, she directed her practice to oncology and osteoporosis with the goal of improving quality of life and outcomes following a cancer diagnosis. Along with a Licensed Social Worker, she currently runs an oncology wellness program in York, Maine.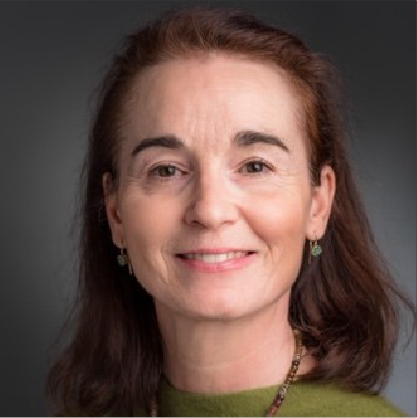 Ann Marie Turo, OTR/L is a graduate of Quinnipiac University in Hamden, CT where she earned a degree in Occupational Therapy.  Ann Marie has practiced Occupational Therapy for over 40 years in nearly every arena ranging from geriatrics to pediatrics, hand therapy, and ophthalmic care to oncology. Throughout her career she has deeply studied Pilates, Hatha Yoga, Reiki, Essential Oils and has integrated these practices into her treatment interventions. She is a two time, Breast Cancer Survivor and most recently endured a two-year battle with a rare form of throat cancer. This year she extended her studies and became certified in Urban Poling, which has helped her regain back her strength and endurance, from cancer treatments. She has lectured extensively to health care and fitness professionals on the use of Pilates with breast cancer patients. In 2014 Ann Marie co-authored the book, "Pilates for the Breast Cancer Survivor: A Guide to Recovery Healing and Wellness." She is the owner of Integrated Mind & Body, LLC in Boston, Massachusetts and is a member of the Greater Boston Knitting Guild.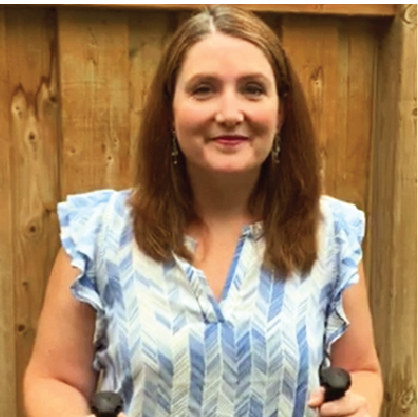 Diana Oliver
Pilates Instructor 
(CAN)
Diana is a dynamic business professional with an extensive background in marketing, sales and fitness. She has a passion for promoting the many health benefits of Urban Poling, which stems from her own personal experience. Diana combined Urban Poling with other positive lifestyle choices to regain a healthy weight and improve her cardiovascular health following two strenuous pregnancies. Her positive recovery has instilled a drive to help change the face of healthcare in Canada.  In 2012 she became a certified Urban Poling instructor and taught classes in her own Pilates business.  In 2014, she became co-owner of Urban Poling.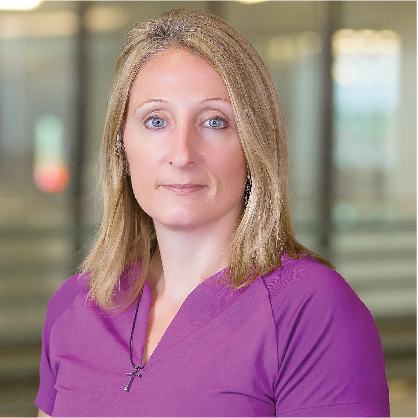 Trina Radske-Suchan,
PT, CSCS
Trina Radske-Suchan serves as the President of CHPcommunity, a nonprofit organization in Iowa working alongside community partners to build healthier communities.  She received her Master in Physical Therapy from the University of Iowa and has dedicated most of her career to promoting and advocating for healthy lifestyles to reduce the burden of disease and disability.  Trina has been instrumental in leading statewide health initiatives addressing chronic disease, health disparities, and health-related concerns such as falls in aging populations.  Trina has teamed up with Above + Beyond Cancer in Iowa and together are bringing innovative health and wellness programs to cancer survivors, including pole walking with Urban Poling.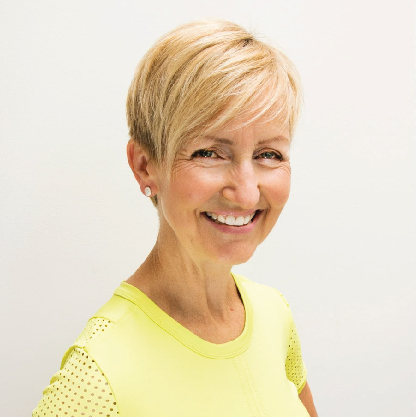 Barb Gormley
Personal trainer
(CAN)
Barb Gormley (www.barbgormley) is the owner of CustomFit Personal Training in Toronto, Canada, Director of Education for Urban Poling Inc., and a professional writer. She has written for Chatelaine, The Toronto Star, Diabetes Dialogue and the Canadian Physiotherapy Association, and is the senior editor at Fitness Business Canada. She is also the author of "The Urban Poling Ultimate Guide to Nordic Walking." She loves introducing people of all ages and fitness abilities to the fabulous Nordic walking workout through her virtual Nordic walking group classes, special presentations, regular Quick-Start Clinics, and private classes.