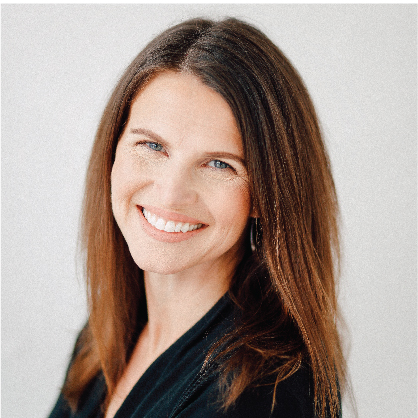 Libby Trausch
PT & Heather Grewar BScPT, MScPT, FCAMT (USA)
After over 10 years as a doctor of physical therapy, Libby has created a niche practice in persistent pain, women's health and pelvic floor dysfunction. In 2016, after giving birth to 3 babies of her own and recovering from nearly every pelvic floor and low back symptom, she founded Breathe., a busy two-clinic physical therapy practice. She loves putting together the pieces to help people with the most complicated medical histories see a way forward. Libby is driven to create a space where energy, vibrance and activity is accessible for all women. She recently authored Peaceful Pushing: How to Train Your Pelvic Floor & Improve Chances of an Easy Birth and co-created Breathe. at Home, an exclusive online exercise program helping women feel good in their bodies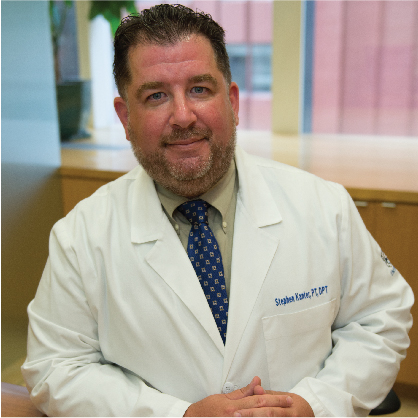 Dr. Stephen Kanter
PT, DPT, ATC (USA)
Dr. Stephen Kanter is a licensed physical therapist and athletic trainer in New York and New Jersey. He is the Director of Rehabilitation Services at the International Multiple Sclerosis Management Practice (IMSMP)in New York City. He is a nationally recognized expert in rehabilitation for people with MS and has worked to develop the AthCare MS Rehabilitation Professionals Network to promote education and clinical collaboration to improve the care provided to people with MS and their families. In 2015, Dr. Kanter was inducted into the National MS Society Healthcare Professionals Volunteer Hall of Fame. As a homecare clinician and accessible design specialist, Dr. Kanter works primarily with patients with balance, gait, and endurance impairments as well as providing accessible design consultation services for individual homes, offices and commercial spaces.  Along with his clinical work, Dr. Kanter is a professor at Seton Hall University, where he teaches Biomedical Ethics, Human Anatomy, and Sports Pharmacology. He earned his undergraduate degree from the University at Albany, SUNY, and his Masters of Science and Doctorate Degrees in Physical Therapy at Rutgers University – School of Health Professions (formerly UMDNJ). Prior to earning his doctorate, Dr. Kanter worked on the sports medicine staff of several professional sports teams including time with the New York Football Giants (NFL). Dr. Kanter is an active member of the American Physical Therapy Association and the International Organization of Multiple Sclerosis Rehabilitation Professionals.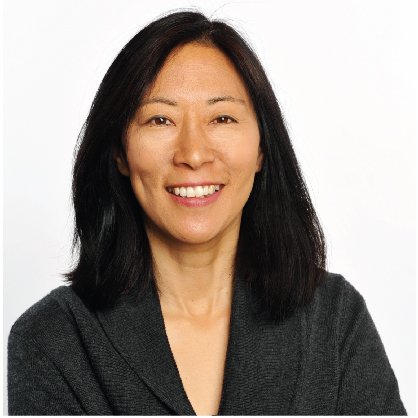 Mandy Shintani 
OT, Gerontologist (CAD)
Mandy is an occupational therapist, gerontologist and the founder of Urban Poling. Her mission is to inspire all Canadians toward active living and wellness through innovative pole designs and education.  As an avid proponent of life long fitness, she has experienced herself how Urban Poling fuels a healthy and fun lifestyle that includes, using poles with other exhilarating activities such as snowshoeing, hiking and adventure travel, which she is passionate about.  As a therapist, her design of our patented ACTIVATOR Poles was rooted in her desire to create a tool that would revolutionize mobility and rehabilitation programs.  She is an international presenter and is considered to be one of the leading experts on this activity.  She was a finalist at the YWCA Women of Distinction Awards in the category of Innovation and Entrepreneurship.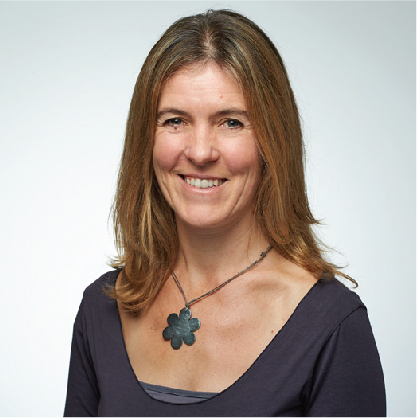 Pip Windsor – Physiotherapist, Asthma Educator and owner of Physio2Breathe, a practice specialising in the treatment of breathing pattern disorders. Breathing effects our posture and movement, how we think and feel and even the internal health of our body. In our current global situation with COVID – 19 our sense of our breath is heightened, along with our fears , particularly if we have any health condition involving our breathing such as asthma and COPD but also feelings of anxiety, worry, stress and panic will make us acutely aware of how we're breathing. Asthma, chronic lung disease, sleep apnoea, snoring, heart disease, stress, anxiety, panic, allergies, sinus congestion, gastro intestinal reflux, chronic pain, neck, back, shoulder pain are all common problems that can be in part caused by dysfunctional breathing and in turn helped by re training. Learning to be aware of how your body physically responds to stress by changes to your breathing  and areas of muscle tension and being able to modify this is an extremely powerful tool.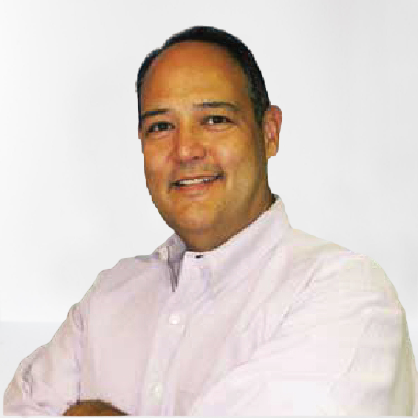 John Hisamoto
PT, ATC (US)
John is a physical therapist and certified athletic trainer who graduated from the University of Maryland at Baltimore. He helped direct at Union Memorial Sports Medicine Center in Baltimore, MD, prior to accepting the director of rehabilitation position at the University of South Florida in Tampa, FL. Since 1993, John has served as the owner and director of Pro-Active Physical Therapy, an outpatient orthopedic and sports medicine center in Tampa.
He has been active in sports medicine and orthopedic rehabilitation his entire career and has been recognized by Physical Therapy magazine as one of the top orthopedic sports medicine therapists in the country. John lectures extensively nationally and internationally, having traveled to more than 20 countries to share his insights on topics such as sports medicine, orthopedics, balance and fall prevention, isokinetic training, instrument assisted soft tissue mobilization (IASTM), and many others.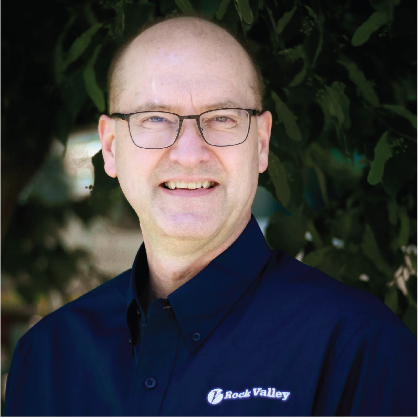 Marty lives in Urbandale and has been working in the Des Moines area for over 30 years. Marty is a University of Iowa grad for both his undergrad and Physical Therapy degrees. Besides loving what he does for a living, his wife and three adult daughters keep him busy in activities from church, dance, and theatre. Marty and his wife are active in a local non-profit program called Dance Without Limits. This program provides youth (who are unable to participate in typical dance studios) the opportunity to learn dance and perform on stage. He has provided group exercise instruction at the local YMCA for over 15 years. His "fun job" involves providing contracted physical therapy services to the performers and support staff of the various Broadway shows that run at the Performing Arts Center.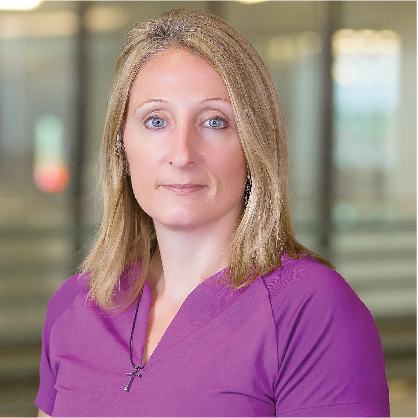 Trina Radske-Suchan
PT, CSCS
(US)
Trina Radske-Suchan serves as the President of CHPcommunity, a nonprofit organization in Iowa working alongside community partners to build healthier communities.  She received her Master in Physical Therapy from the University of Iowa and has dedicated most of her career to promoting and advocating for healthy lifestyles to reduce the burden of disease and disability.  Trina has been instrumental in leading statewide health initiatives addressing chronic disease, health disparities, and health-related concerns such as falls in aging populations.  Trina has teamed up with Above + Beyond Cancer in Iowa and together are bringing innovative health and wellness programs to cancer survivors, including pole walking with Urban Poling.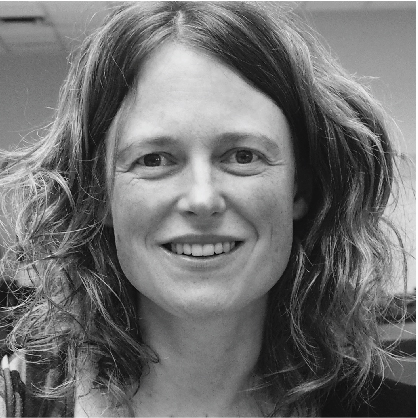 Heather Grewar
BScPT, MScPT, FCAMT
(CAD)
Heather is the dedicated founder of Core Connections Physiotherapy. She graduated from the University of Toronto in 1997 with a Bachelor of Science in Physiotherapy. She pursued post-graduate training in orthopedic manual therapy and completed her Fellowship from the Canadian Academy of Manipulative Physiotherapy in 2008.  She went on to complete her  Masters of Science in Physiotherapy at Queens University in 2005 and published her research paper exploring the links between orthopedic dysfunction in the thoraco-lumbopelvic region  and stress urinary incontinence (Manual Therapy 2008; 13: 375-386; A Manual Therapy Approach to the Treatment of Stress Urinary Incontinence). Over the next few years,  she spent some time in Nepal and northern India, trekking, meditating, and experiencing the presence of mindful, spiritual Tibetan and Hindu communities. With a growing passion for women's health, Heather pursued post-graduate training in female urinary incontinence, pelvic pain, pre and post-natal exercise. Inspired to fill in some of the many gaps in treatment for women with stress urinary incontinence, Heather developed and introduced the early "Pelvic Floor Program", putting into practice insights from her research paper and her clinical foundation in orthopedics. With an enthusiasm for teaching and raising awareness about pelvic health, she gave pelvic health presentations for the Canadian Physiotherapy Orthopedic Division, and offered regular small group clinic pelvic health education nights and community presentations. Her pessary fitting training in Montreal in 2012 made it possible for her to offer pessary fitting for clients with prolapse.  In 2014, Heather completed the 150-hour series training with Diane Lee in the Integrated Systems Model, and keenly integrated these new concepts of mechanical drivers, neural plasticity and motor control retraining. Recent training in anorectal disorders and balloon techniques have deepened her treatment options for clients with constipation and fecal incontinence. Heather is a member of the Orthopedic and Womens Health Divisions of the Canadian Physiotherapy Association.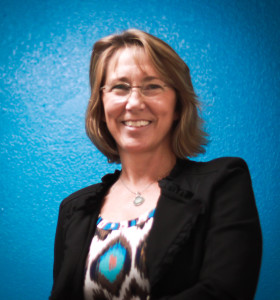 Dr. Becky Farley
PhD, MS, PT
(USA)
Dr. Becky Farley is a physical therapist, neuroscientist, Parkinson exercise specialist, and the Chief Scientific Officer and Founder of the 501c3 nonprofit Parkinson Wellness Recovery | PWR!. Her NIH-funded research first established the importance of whole-body, amplitude-focused exercise for persons with Parkinson disease (PD). She has now pioneered a functional approach to amplitude training that can be instructed by therapists and exercise professionals and be modified for all fitness and mobility levels.
Dr. Farley has been training physical and occupational therapists and exercise professionals worldwide since 2005, teaching them to work together to create rehabilitation and community exercise programs that apply neuroplasticity-principles of practice for shared PD-specific, functional goals. This type of shared PD-specific focus to skill training across all activities (e.g., dance, boxing, tai chi, yoga), affords greater quantity of good quality practice. She believes that this type of integrated medical and community model may extend the benefits of therapy, while harnessing the additive and complementary benefits of community exercise. Over time, ongoing access to this integrated model may perpetuate functional mobility and contribute to disease modification.  
In 2012, she opened the doors to the PWR!Gym, a model neurofitness center in Tucson AZ to demonstrate the feasibility of providing ongoing access to an integrated model that implements cutting edge PD-specific therapy and group exercise with shared goals. Soon all PwP will have the opportunity to access the PWR!Gym programs through a Virtual PWR!Gym membership. To find out more and get on our interest list, go to this link:  https://www.pwr4life.org/virtual-pwr/  The annual PWR! Retreat in Scottsdale, AZ offers another way to experience PWR!Gym programming in an educational, engaging, and intense weeklong retreat and conference. For more information visit our website: www.pwr4life.org or call us at: 520-591-5346.